Since in 1980, microwave ovens, in 1993 DECT cordless phones and in early 2000s mobile phones, quickly followed by laptops with Wi-Fi connections, smartphones and tablets, smart watches and more were introduced to our households, scientists are asking themselves about the effects of electromagnetic radiation on human health.
And this question is quite justified: Now, in 2019, several such radiant devices come on every fellow citizens. Many devices permanently irradiate us in our own home, some devices we continously keep with us and others provide us with the possibility of wireless communication in any public facility. We can no longer avoid EMF.
In this section we provide you with a (small) selection of summary articles and original publications on scientific research.
The Russian RNCNIRP resultion
At the time of the large-scale introduction of mobile communications, hardly any other country has had more knowledge of non-ionizing radiation than Russia. This was due to intensive wartime military research. As a result, in 2011, the appence of the Russian RNCNIRP for the protection of the health of children and adolescents from mobile phone radiation.
Russian National Committee on Non-Ionizing Radiation Protection, Electromagnetic Fields from Mobile Phones: Health Effect on Children and Teenagers, 2011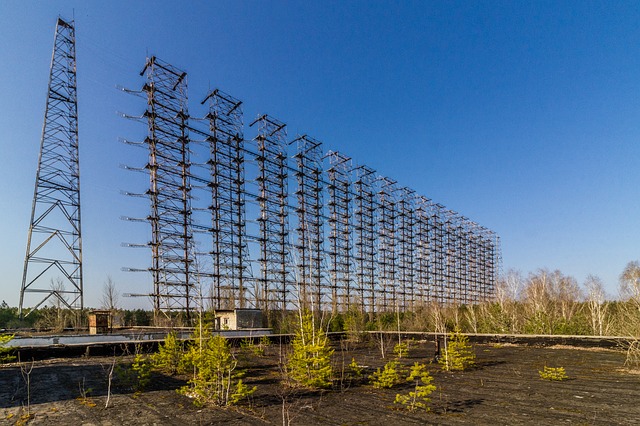 Summarizing Review Articles
about WiFi radiation at 2,45 GHz (German):
Wilke I, Biologische und pathologische Wirkungen der Strahlung von 2,45 GHz auf Zellen, Fruchtbarkeit, Gehirn und Verhalten, Umwelt-Medizin-Gesellschaft, 2018, 31(1)
about mobile phone radiation (German):
Wilke I, Neue Technologien – Neue Risiken?, Umwelt-Medizin-Gesellschaft, 2016, 29(3)
about radiation exposure of children:
Morgan L et al., Why children absorb more microwave radiation than adults: The consequences, Journal of Microscopy and Ultrastructure, 2014, 2(4) p.197-204
Original publications
RF and cancer:
Hardell L et al., Time trends in brain tumor incidence rates in Denmark, Finland, Norway, and Sweden, 1974-2003, Journal of the National Cancer Institute, 2010, 102(10) p.740-743

Hardell L et al., Mobile phones use and the risk for malignant brain tumors: a case-control study on deceased cases and controls, Neuroepidemiology, 2010, 35(2) p.109-114

Baan R et al. Carcinogenicity of radiofrequency electro-magnetic fields. Lancet Oncol 2011, 12(7), p624-626

West JG et al., Case report, multifocal breast cancer in young women with prolonged contact between their breasts and their cellular phones.

Case Rep Med, 2013, 354682

Zada G et al., Incidence trends in the anatomic locatoon of primary malignant brain tumors in the United States, 1992-2006, World Neurosurg, 2012, 77(3-4), p.518-524

Dobes M et al., A multicenter study of primary brain tumor incidence in Australia (2000-2008), Neuro Oncol, 2011, 13(7), p.783-790
Robert Koch Institut, Zentrum für Krebsregisterdaten, Krebs in Deutschland 2009/2010
Effects of RF on the brain:
Salford L et al., Effects of microwave radiation upon the mammalian blood-brain barrier, ICEM Monograph, Bologna, Italy, 2010, p.423

Alberts EN et al., Reversible microwave effects on the blood-brain barrier, Brain Res, 1981, 230(1-2), p.153-164

Kouchaki E et al., Effect of mobile phone radiation on pentylenetetrazole-induced seizure threshold in mice, Iran J Basic Med Sci, 2016, 19(7), p.800-803.

Kesari KK et al., Oathophysiology of microwave radiation: effect in on rat brain, Appli Biochem Biotechnol, 2012, 166(2), p.379-388
Fertility and emryonic development :
Fejes I et al., Is there a relationship between cell phone use and semen quality? Arch Androl, 2005, 51, p385-393

Agarwal A et al., Effect of cell phone usage on semen analysis in men attending infertility clinic: an observational study, Fertil Steril, 2008, 89(1), p.124-128
Salama N et al., Effects of exposure to a mobile phone on testicular function and structure in adult rabbit, Int J Androl, 2010, 33(1), p.88-94
Avendano C et al., Use of laptop computers connected to internet trough Wi-Fi decreases human sperm motility and increases sperm DNA fragmentation, Fertil Steril 2012, 97(1), p.39-45
Stasinopoulou M et al., Effects of pre- and postnatal exposure to 1880-1900MHz DECT base radiation on development in the rat, Reprod Toxicol, 2016, 65, p.248-262
Markova E et al., GSM/UMTS microwaves inhibit 53BP1 DANN repair foci in human stem cells stronger than in differentiated cekks: mechanistic link to possible cancer risk, Envir. Health Perspect, 2010, 118(3) p394-399
Berman E et al., Reduced weight in mice offspring after in utero exposure to 2450-MHz microwaves, Bioelectromagnetics, 1982, 3(2), p.285-291
Berman E et al., Decreased body weight in fetal rats after irradiation with 2450-Mhz microwaves, 1984, 46(3), p.537-542
Behavioral disorders:
Byun Y et al., Mobile phone use, blood lead levels, and attention deficit hyperactivity – its symptoms in children: a longitudinal study, PLOS ONE, 2013, 8(3)

Divan HA et al., Cell phone use and behavioural problems in young children, J Epidemiol Community Health, 2012, 66(6), p.524-529
Deshmukh PS et al., Cognitive impairment and neurogenotoxic effects in rats exposed to low-intensity microwave radiation, Int J Toxicol, 2015, 34(3), p.284-290
Chaturvedi CM et al., 2.45 GHz microwave irradiation alters circadian organization, spatial memory, DNA structure in brain cells and blood cell counts of male mice, mus muculus, Progr Electromagn B, 2011, 29, p.23-42
Shandala MG et al., Study of nonionizing microwave radiation effects upon the central nervous system and behavior reactions, Environ Health Perspect, 1979, 30, p.115-121
Sinha RK, Chronic non-thermal exposure of modulated 2450 MHz microwave radiation alters thyroid hormones and behavior of male rats, Int J Radiat Biol, 2008, 84(6), p.505-513
Disorders of normal cell functions and DNA damage or change in gene expression:
Cleary SF et al., Effects of the isothermal 2.45 Ghz microwave radiation on the mammalian cell cycle: comparison with effects of isothermal 27 MHz radiofrequency exposure, Bioelectrochem Bioenerg 1996, 39(2), p.167-173

Deshmukh PS et al., Detection of Low Level Microwave Radiation Induced Deoxyribonucleic Acid Damage Vis-à-vis Genotoxicity in Brain of Fischer Rats, Toxicol Int, 2013, 20(1), p.19-24
Lee S et al., 2.45 GHz radiofrequency fields alter gene expression in cultured human cells, FEBS Lett, 2005, 579(21), p.4829-4836