What are our textiles made of?
Silver is generally known for its antibacterial effect, which is why it is increasingly used in textiles such as sportswear, textiles for sufferers from atopic dermatitis or in workwear (for example hospital staff). Most of the time, so-called nanosilver is used. This is silver in the form of small particles in the order of 1 to 100 nm, which are loosely bound between the fibers of the substance. One say, that these nanosilver particles might be able to penetrate into our cells due to their small size. Possible effects on our health are discussed controversly. 
For our products, only fabrics are used whose fibers (polyamide) were coated with a full-surface metallic silver layer
(with 99.9% pure silver) before yarning and weaving. This achieves a silver content of 20% in the finished textile. The silver is firmly bound in it and therefore does not detach from the composite. Even if particles are released over time in the course of heavy use, they are much larger than nanosilver particles and thus can not penetrate through the skin into the body.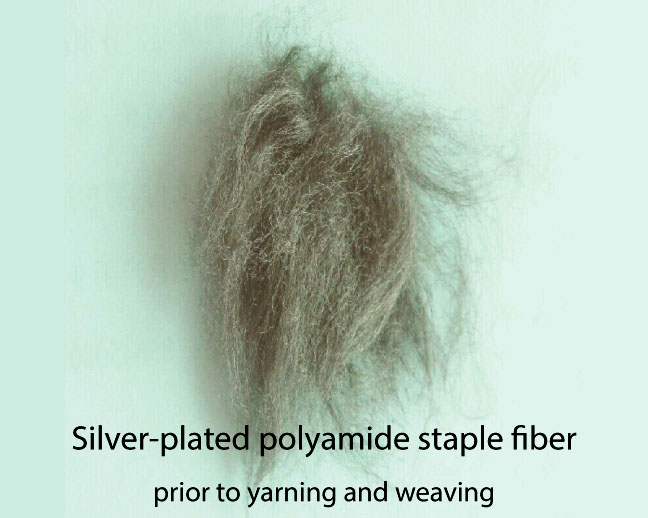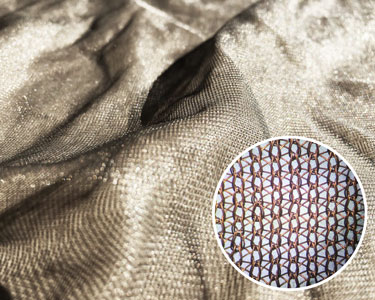 In addition, silver has to be preferred compared to products made of stainless steel or copper/nickel mixtures. The conductivity of silver mesh is many times higher than that of stainless steel – at the same time the shielding effect increases. Copper/nickel compounds often cause allergies and should therefore not be used for direct body contact.
If you still prefer no direct skin contact with silver, we recommend our thin net shirts and shorts, which are worn over the normal underwear and are proven to be highly effective. Our beanies and caps also have an excellent wearing comfort thanks to the material mix and are suitable in every situation.